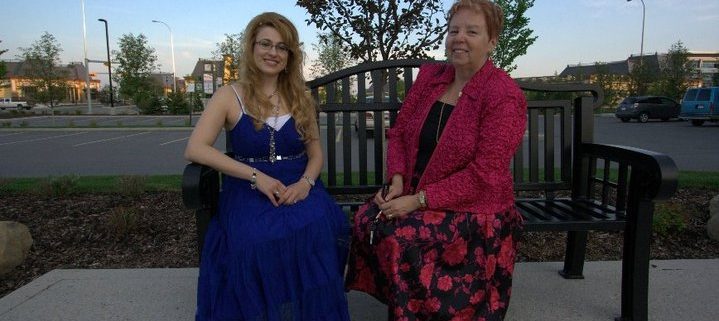 Airdries Amazing Woman Nominee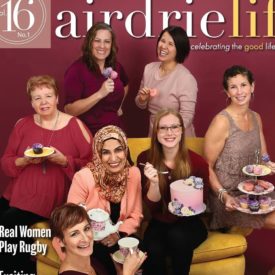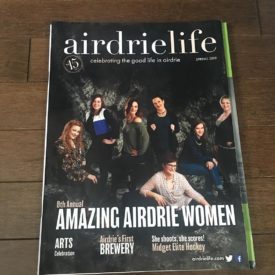 It is with great joy that we announce, our very own, Lisa Ammirati was nominated for the Airdrie Amazing Woman Award AND featured on the front cover of Airdrie Life Magazine in 2018 as well as Sheila Shareski in 2019. We are proud of both teachers for always continuing to love their profession and the students they teach. Sheila and Lisa met back in 1997 at Irene Besse Music Academy. Lisa was a new teacher of a couple years and Sheila was a returning student. She was already well established in her musical career but took time off to work on other career paths. When she met Lisa to "re-fresh" her musical talents, thus began a lifelong friendship and work relationship. Within a year of this team, Sheila became a teacher as well at Irene Besse Music Academy.
Count 22 years later, Sheila and Lisa are still working together and the best of friends and colleagues. They often have lunches and conversations together, attending plays or events, or just sitting for a while to discuss their lives and careers. You cannot find one without the other and their students are more than happy to work with both of them, sometimes interchangeably to get a different variety of learning.
We are so grateful for Airdrie and the community to nominate and acknowledge the long standing professional and personal friendship held by Sheila and Lisa.
https://skylinemusic.ca/wp-content/uploads/2019/06/36426_139585042719684_6336004_n.jpg
479
719
Lisa Ammirati
https://skylinemusic.ca/wp-content/uploads/2016/12/Skyline-Music-Logo-1030x177.png
Lisa Ammirati
2019-06-24 13:53:27
2019-06-24 13:57:58
Airdries Amazing Woman Nominee