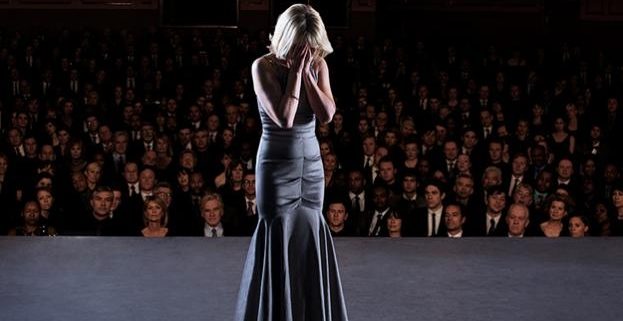 We are so pleased to have celebrated another successful year with a final music recital on Sunday June 9, 2019. With over 50 performers in piano, bass and guitar, we are happy to report that each students performance was a success.
Recitals can be a daunting thought. What happens if I make a mistake? What happens if nobody claps? What happens if I fall? So many little questions that often tend to take away from the important aspect of performing in a show.
Every new student who came on the stage at this particular show had nothing but love and encouragement from the audience. Complete strangers were cheering each of these performers on as if they were their own family. Every student was able to realize that indeed they did belong on stage, and the audience was their support system.
Let's not forget about the "seasoned veterans" of the stage. Those who have performed well over 60 recitals in their musical lifetimes, including some of our senior students who continue to show progress and improvement each time.
Recitals are a very important factor in building confidence. It may seem nerve-wracking for the student to perform, but when the song is over and the audience is clapping, the sheer joy of relief and reward is easy to find on the faces of each performer. Many families plan a special celebration dinner after the show, and others bring flowers or give hugs. It is what happens AFTER the performance that really makes the day special.
We are all so thankful for those who came out to share their first (and many) performances with us. We look forward to many more in the coming year!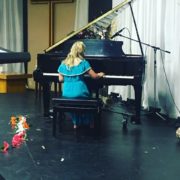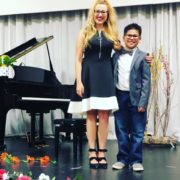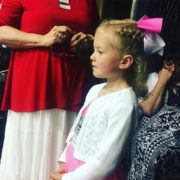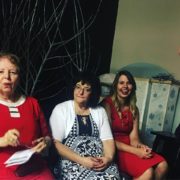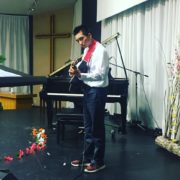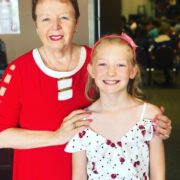 https://skylinemusic.ca/wp-content/uploads/2017/08/Stagefright_625.jpg
349
623
Lisa Ammirati
https://skylinemusic.ca/wp-content/uploads/2016/12/Skyline-Music-Logo-1030x177.png
Lisa Ammirati
2019-06-23 21:21:05
2019-06-23 21:23:49
Year End Recital 2019