Airdrie Mayor of the Arts Night 2019
Our community is very lucky to have a strong support system for the arts. Each year the Mayor of the Arts award showcase is held at Bert Church theatre in Airdrie. This is a great event to honour and acknowledge local educators and artists who have contributed to their community through fine arts. Lisa Ammirati was nominated for the Arts Educator award in January 2019.  This was a first time nomination and very exciting one at that. Here are some of her words:
"I was so thrilled and surprised to be nominated for a terrific award. As a "first timer" on the awards scene, just seeing my name and pictures in published magazines and articles was a thrill. Having my first ever interview for the awards show was also a very cool experience. The camera man came by the school and had a good 30 min interview set up for me. Thought I saw the questions beforehand, it amazed me at how easy it is to chat in an interview and then suddenly forget what the question was. It goes to show you how often teachers get asked questions….when normally, we are the ones asking and helping others.
The awards show itself was nothing short of fabulous. The Native theme was live and present with Native dancers and musicians, along with wonderful tributes and decor to represent our vital Native heritage. Dressing up for the occasion was also quite fun, except for the bad hair that just didn't want to work. My husband, fellow guitar teacher and business manager, tried his best to help me create a Mohawk type of braid…but with 30 mins until we had to leave the house, at minute 25, we knew it was a long shot. So of to a fuzzy wuzzy hair style and in to my amazing gold and black "Lady Gaga" dress.
The evening was rather amazing and it was so lovely to see all of the nominees at the event. When my category came up, I knew that my time hadn't arrived to take the Arts Educator award. There was a fellow named Mr. Jordan Harris, of whom my own piano student attends his band class, and adores, that was in my category. The crowd went wild when his name was called. He must be a pretty special teacher. I knew that he would win this prize…and after meeting him, I could see why. The whole community loves him. It was his time to shine. I can only wish to have as much of an impact to my students as Mr. Harris does. We all have teacher goals. It was a fun night and I am so grateful to have been part of it!" -Lisa Ammirati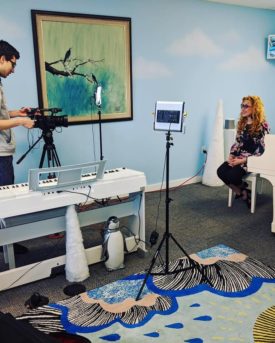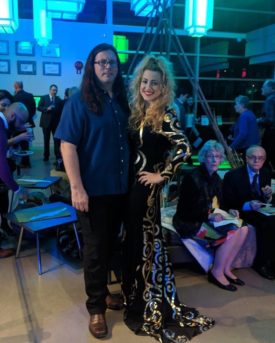 https://skylinemusic.ca/wp-content/uploads/2016/12/Keyboards-Closeup.jpg
1596
2400
Lisa Ammirati
https://skylinemusic.ca/wp-content/uploads/2016/12/Skyline-Music-Logo-1030x177.png
Lisa Ammirati
2019-06-25 00:10:41
2019-06-25 00:11:30
Airdrie Mayor of the Arts Night 2019